The Home Reference Book.
We use and give you the clearest, most comprehensive reference guide available. The Home Reference Book is provided to the potential home purchaser at the end of every home inspection. The easy-to-use manual contains 400 informative pages and over 160 illustrations, organized as follows:

Text and Illustrations.
A simple explanation of home construction, with detailed chapters on each of the nine house systems - Roofing, Exterior, Structure, Electrical, Heating, Cooling, Insulation, Plumbing and Interior. Plus illustrations showing how each component of the house is made, how it works and how it wears out or fails.
Life Cycles and Costs.
A wealth of information on normal life expectancies of roofs, furnaces, etc. as well as the ballpark costs of replacing such items.
Maintenance.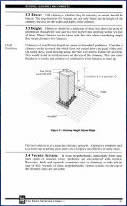 A handy chart with text setting out the recomended frequency of household maintenance so that you can catch little problems before they become big ones.
Filing Systems.
A series of files to record and store your house documents including Aquisition Records, Mortgages, Insurance Policies, Property Taxes, plus costs for Utilities, Home Improvements, Major Furniture and Appliances.
Improvements and Recommendations.
Nine pages to be filled in, recording the state of a house's major systems and components. Any improvement recommendations can be noted, describing the nature, timing and likely cost of each item.
The Bottom Line.
The summary page that instantly tells you how a house stacks up against its peers, highlighting any and all components requiring significant improvements and/or major expenditures in the near future. Of all the tools used by the home owner, The Home Reference Book could well be the most valuable. It can help inform you, organize you...and save you money.
Home Reference Book Feedback.
"The best home inspection reference book bar none." - RW

"It's a great reporting system. I'm constantly trying to find a suggestion for improvement, but you're always one step ahead of me." - OH

"It is the most thorough reporting system available-the Mercedes Benz of reports!" - RR

"It sets me ahead of the competition. It is very well received by clients and realtors." - RM

"In addition to a great inspection reporting system, it offers a wealth of information for the buyer." - JS
Above information copyright 2004 Carson, Dunlop & Associates Ltd. All rights reserved