About Us
The McKenzie-Taylor & Associates Ltd. (MTA) philosophy is to provide a firm but fair approach to inspecting while working within the standards established by the Ontario Association of Home Inspectors and the Home Inspectors Act of 1994.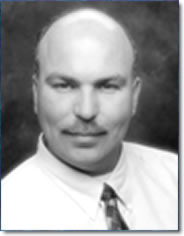 With 15 years of experience in this industry and several thousand satisfied clients MTA's Principle, Steven Love sets the successful standards by which MTA and its associates operate.
Steven is a multi-licensed journeyman with inter-provincial status. All of his training was completed here in Canada with the covenanted "Red Seal" attached to the certificates.
In addition to the provincial governed licensees, Steve maintains the status of a "Certified Registered Home Inspector" (certificate number 000092) in good standing. Only bonified members of the Ontario Association of Home Inspectors, that have completed the required courses, passed all required examinations and obtained successful report reviews may hold the status of a Certified Registered Home Inspector (RHI).
Steven is very accomplished and technically minded within all aspects of home inspection yet retains the ability to explain things in a client friendly approach, which naturally reflects upon the overall high quality of services extended to clients. The ability to effectively function in a difficult, technical environment while providing simple, clear and concise reports to clients helps to set MTA as an industry leader.
MTA is also a registered contractor with the Technical Standards Safety Authority (TSSA) this means that the work we do in part is also subject to a third party audit. Talk about keeping us on our toes!
Our methods of reporting and experience are also held in high regard with several leading inspection companies in the Greater Toronto Area. We are routinely asked to perform inspections for other select inspection companies.